Non Toxic, Pure Ceramic Cookware – Xtrema
Unfortunately, many of today's popular cooking surfaces not only leach unwanted metal and plastic flavors into your food, they can also be dangerous to your health. Xtrema's 100% ceramic cookware is composed of natural minerals that does not contain any chemicals or synthetic chemical laden ceramic coatings. There will be no leaching of metals or toxins into your food, so you can create delicious, healthy meals in the safest way possible for your family to enjoy. It's also extremely easy to clean!
As a frequent cook and after many years of using so-called eco-friendly and non-stick cookware, I am so glad to have found Xtrema! Not only is the material all natural and easy to clean, food tastes wonderful when cooking with ceramic – and without having to worry about metal leaching into the food. It's a Wellness Mama's dream come true.
All Natural and Easy to Clean – Tell Us More…
I often get the question, why ceramic? And is it really all natural? And where is it made? Here are a few FAQs from Xtrema to help you learn more about nontoxic ceramic cookware.
Is Xtrema Safe?
Xtrema, Natural, Healthy & Versatile Ceramic Cookware Tested & Approved
Rest assured, there are no toxic metals of any kind in our ceramic cookware or ceramic glaze. Every shipment is also tested for lead and cadmium. Our cookware passes every inspection, is FDA approved and meets California Prop 65 Standards for lead and cadmium. All our testing results are shared publicly on our website. In fact, we are the only cookware company that publishes its testing results on its website – offering full disclosure and accountability. No ceramic product can enter the United States without meeting these testing standards.
Can it break?
Xtrema Natural Ceramic Cookware is Versatile and Natural but Not Unbreakable
All ceramic products can break if banged or dropped. However, breakage has not been a concern for our customers. To prevent unwarranted breakage, we suggest handling our ceramic cookware much like you would care for your dinnerware. We recommend washing by hand, not stacking the pots without pot protectors and using pot holders when handling. We have designed Xtrema Pot Protectors which will allow you to safely store/stack your Xtrema Pots.
Where is it made and why?
Xtrema Natural Ceramic Cookware Handcrafted in China
There are no high-temperature ceramic factories in the United States that can manufacturer our 100% ceramic cookware. We've tried to recreate our cookware using ceramic factories in the United States, but they were unsuccessful in creating a product that meets our high-quality standards. Mainland China is the leader in the ceramics industry. Our natural ceramic materials are developed using an advanced ceramic engineering process that creates the healthiest and most versatile natural ceramic cooking surface that is only found on Xtrema cookware.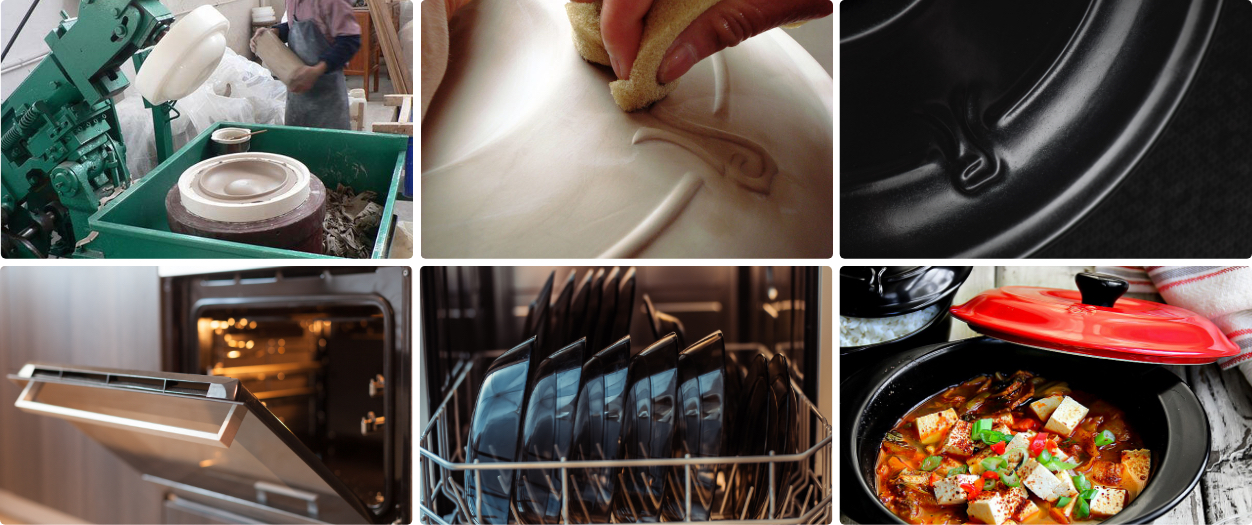 A Few of My Favorite Things
I love all of my Xtrema cookware, but here are my favorites:
$214.20 AUD $252.00
$178.50 AUD $210.00
$238.00 AUD $280.00